Many of the physical businesses, like restaurants, bars, and local shops went bankrupt or have been closed because owners could not afford to run them any longer. I saw numerous places shut down in my home city… I've been passioned about small business marketing for years so I felt a small sense of mission to use my skills to try and help. This is a short story on how I helped a local Keys Store survive after a couple of difficult months due to COVID-19 pandemic.
Last summer I let some rooms in the city center, and I had to copy different keys several times within a few weeks. In March, I went to do it again, and I met the owner and his employee. When we met, I immediately liked them and I spontaneously started a small talk asking them how the business was going. Much to my displeasure, they mentioned that it is pretty hard as people don't want to go out, and they have noticed an enormous decrease in the number of clients along the way, which resulted in a significantly lower income. 
Know how to target your customers
This inspired me to think more about the problems of the companies struggling to attract customers. The company is located in the basement and there is no chance to interact with potential customers. There were many factors outside of my contro­l, like the fact that people don't make copies of their keys on a regular basis.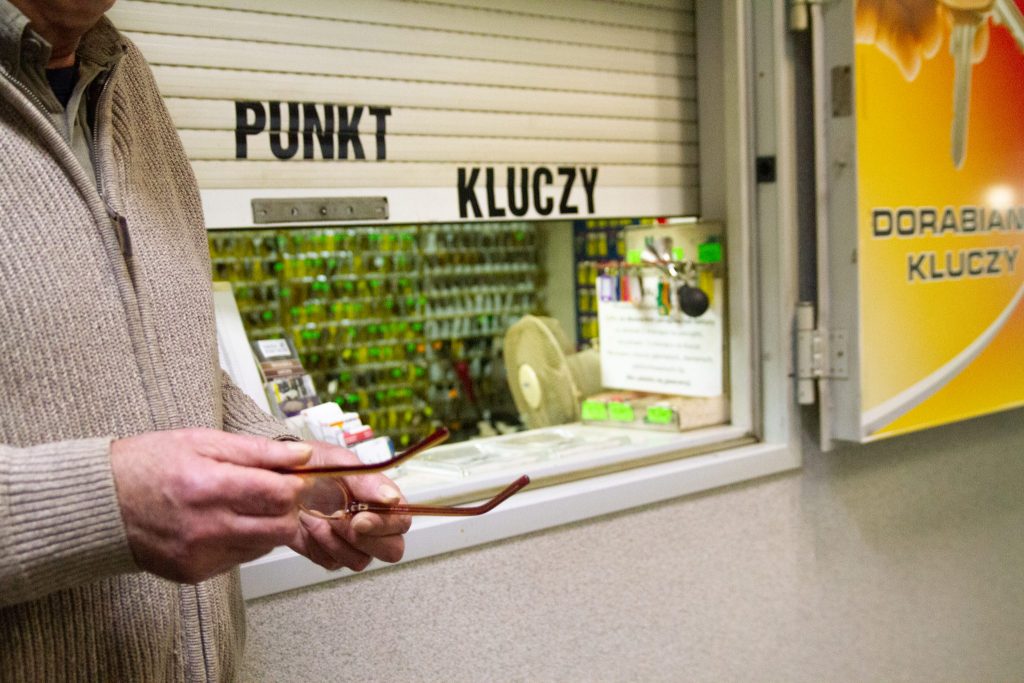 Marketing in pandemic – finding a solution for effective PR
Later the same day, I called the owner proposing that I would share their story on Facebook. Social Media have shown their power in helping millions in need and I was convinced that this time people would also unite to help.
The day after I visited the business with a camera and I took some photos for the story. The owner, Mr. Marek was afraid that someone may leave a negative comment or simply spread hate. I asked him if he was afraid of one comment that doesn't matter in the long run, or about his business and future?
I created a post with a couple of engaging words, presenting the company to the locals. Asking for help in public is difficult for most people, especially for entrepreneurs. They are often reluctant to share their problems and struggles. I convinced them to publish the post with their story on my profile, and then the magic happened. After 24 hours, it went viral across the Opole Voivodeship (Poland) and the surrounding villages. I called the owner to explain what has happened, asking him to be patient, as things won't work overnight.
Marketing strategies for small business (real example)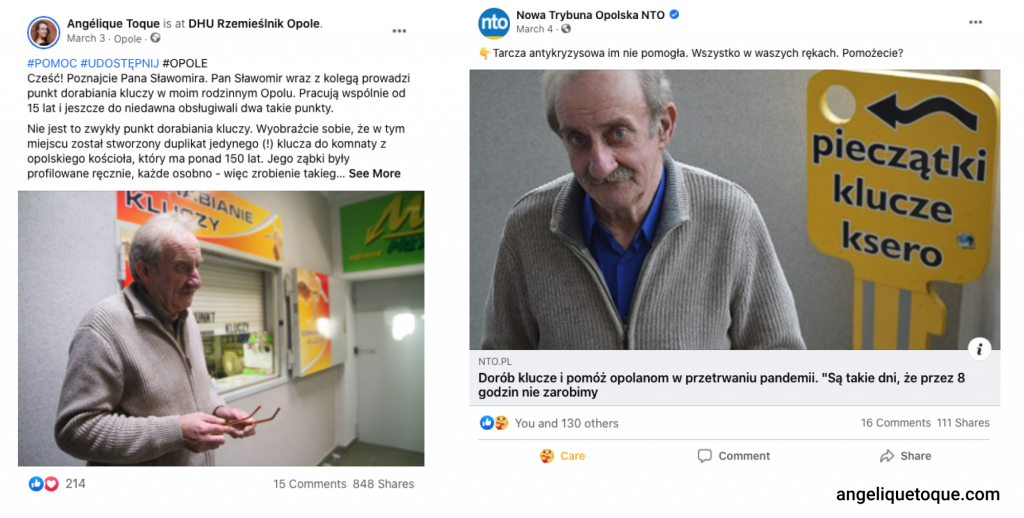 Advertise your business online (results)
210 likes of the picture in total
854 shares of the post. 10 organizations and local magazines supported the action by spreading the news on their profiles.
Two amazing pieces of articles published two times online, and offline, by one of the journalists whose media I tagged in the post, allowing us to reach people who don't use the Internet (e.g. elderly customers). That was the first time my work was mentioned in a printed newspaper. How cool is that?
4 national TV stations contacted both me and the owner of the key shop, asking for an interview. We finally decided that we would spread the news only locally.
A small biz that could afford to pay the bills, ZUS (social security contribution), and carry-on operating with dignity.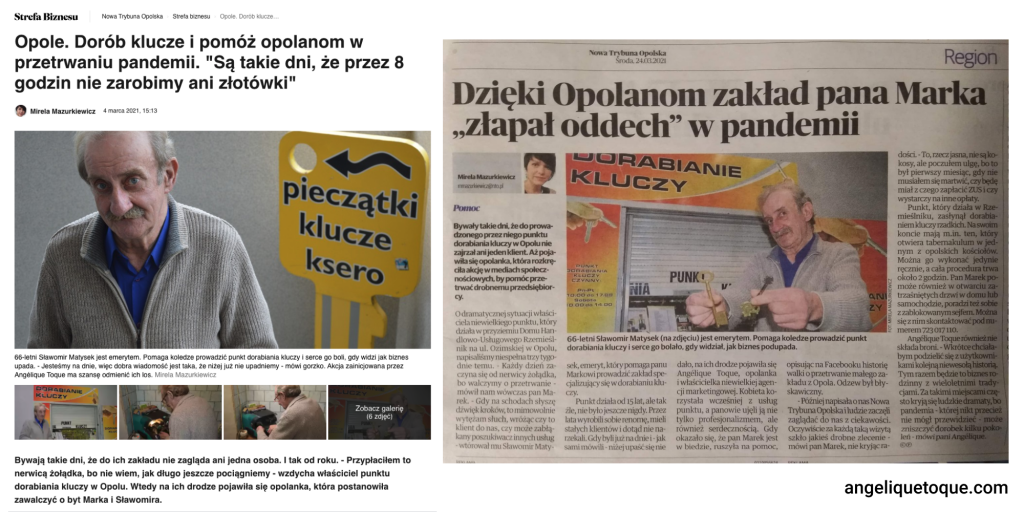 The power of social media
Mr. Marek, the owner of this little Keys Store called me numerous times to thank me for my support and engagement. His happiness melted my heart, and I thought that there is no better thing in life than helping others using your skills – effortlessly. It was also a pleasure for me, as I love telling stories. 
We tend not to notice the problems of the people we don't know, but sometimes it is important to step back and think not only about the tip of your nose but also about others. In the end, I would like to leave you with this reflection and a question. When was the last time you helped someone without hoping to get something in return?